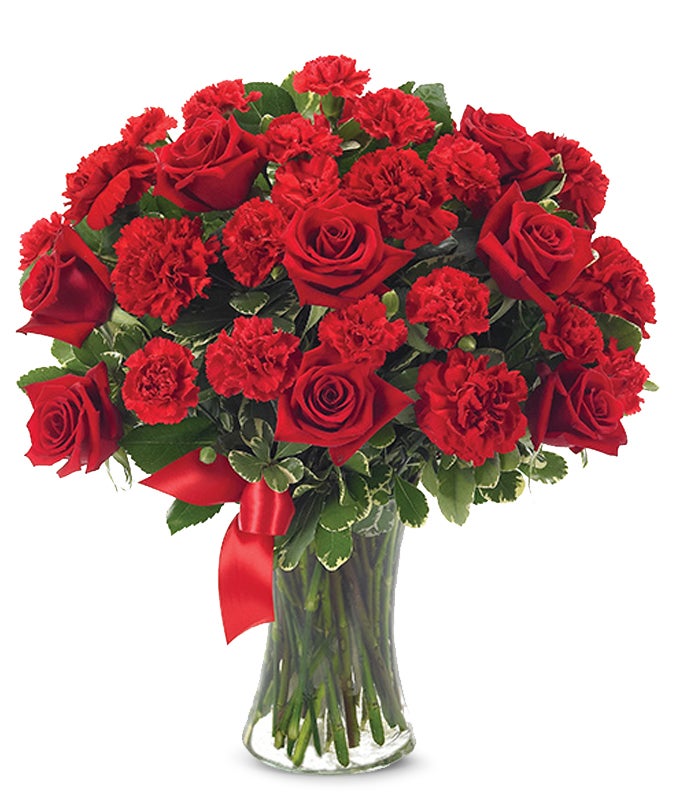 By MICHEL NOLAN | MNolan@scng.com | San Bernardino Sun
PUBLISHED: May 13, 2018 at 5:00 am | UPDATED: May 13, 2018 at 5:01 am
Source: A tribute to mothers everywhere
{Spend some quality time with your Mom today. She won't be around forever. – LS}
Today is for Mom.
Somehow, though, it doesn't seem right to give her just a day. Doughnuts have a day;  popcorn has a day — there's even a National Leave the Office Early Day.
Mom deserves more — a lot more.
Not only did she bring us into this world, she took us to doctor appointments, dance classes, soccer and softball practice. She dried our tears and made us eat our veggies.
A mother's love heals hearts and scraped knees – makes everything better.
Mothers are resilient – they learn to "roll with the blow."
Some mothers are dynamos. They have full-time jobs, chair a PTA committee, belong to the church choir and still have time to write their congressman.
Mothers try to please us.
They make our favorite tacos and help us with those messy exploding volcanoes for science class. My mother even helped me create a map of Russia, using gumdrops.
Mothers are incredibly strong.
I remember interviewing a mother who lost her 8-year-old twin sons in a car crash. She prayed for peace and coped with the loss, learning the healing power of miracles.
She dealt with the tragedy by creating a coping mechanism.
She prayed a lot and wrote a book, becoming an inspirational speaker on turning grief into peace.
Some moms keep on giving.
For several years I've interviewed a mother whose adopted 3-year-old daughter was in the county's foster system. The young girl and her parents are a happy family, and just before her 10th birthday her mother asked her what she wanted for her special day.
The gift she wanted was to give to others. She is acutely aware of the needs of foster children. With her mother's help, the young girl began an annual shoe drive to help less fortunate people and provide toys for children at Christmas.
Enter the nonprofit Bonnes Meres Auxiliary of the Children's Fund.
French for "Good Mothers," Bonnes Meres each April has a birthday party – with gifts – for all the 6,000 children in San Bernardino County's foster care system.
Toys and other gifts are presented to the guests of honor by their social workers on each child's birthday. For some, it is the only gift they will receive.
These kids, many of whom live in group homes or in non-relative care, are not acknowledged on their birthdays. The goal of the birthday party is to make each child feel unique and special, igniting the inner light of the child – like a birthday candle.
Some moms are Blue Stars.
Blue Star Moms honor their sons and daughters serving in harms way with Hometown Hero Banners. The banners proudly wave in communities throughout the country.
This time of year, there are plenty of cards and flowers, but the most important gift we can give our mothers is a hug and let her know we love her.
Years ago, a reader in Bloomington sent a thought for us to remember on Mother's Day, and every day:
"Love your mother. Don't forget to tell her how much you love her. One mother is all we have. And when she is gone, there is no one but her memory. That's all that's left – and a broken heart."
I know this to be true.
And here's a thought for the day, one of my favorite passages from Erma Bombeck's "When God Created Mothers," a quote I have shared before:
"The angel circled the model of a mother very slowly. 'It's too soft,' she sighed. 'But Tough!' said God excitedly. 'You can imagine what this mother can do or endure.'
'Can it think?'
'Not only can it think, it can reason and compromise,' said the Creator.
Finally, the angel bent over and ran her finger across the cheek.
'There's a leak,' she pronounced. 'I told You that You were trying to put too much into this model.'
'It's not a leak,' said the Lord. 'It's a tear.'
'What's it for?'
'It's for joy, sadness, disappointment, pain, loneliness and pride.'
'You are a genius,' said the angel.
Somberly, God said, 'I didn't put it there.'"