Message to Iran: The submarine and naval force the U.S. set to the Persian Gulf
A nuclear-powered submarine with hundreds of precision, long-range cruise missiles, operating from the elite Navy SEAL and Harpoon and Tomahawk missiles. Against the backdrop of threats of Iranian retaliata and the shooting on their behalf to Baghdad, the Americans have sent a clear message in recent days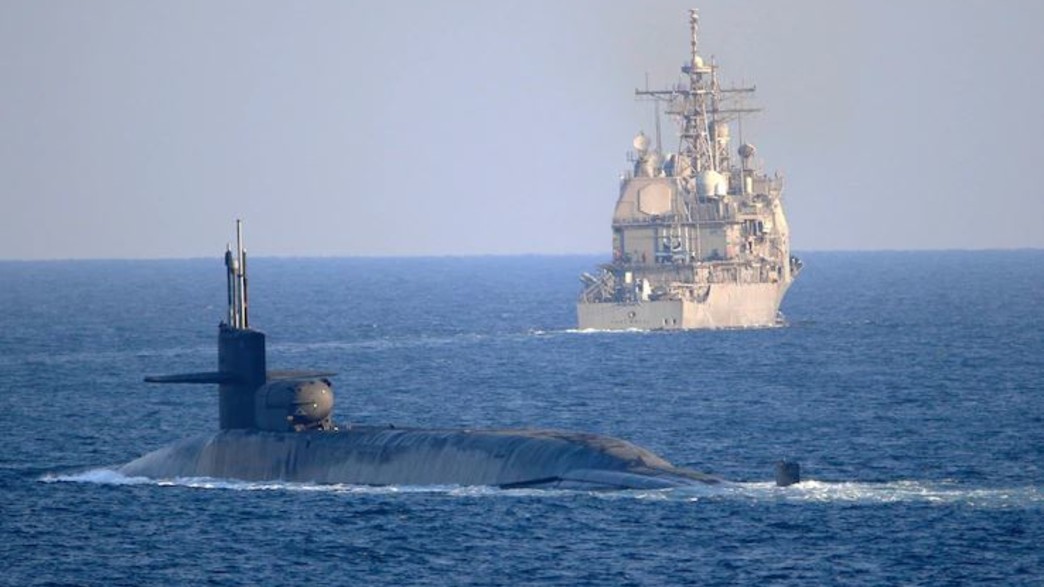 Tensions after the elimination of the father of Iran's nuclear program, Mohsen Fahrizadeh, threats by Iran to retaliate for the anniversary of the assassination of General Qassem Suleimani and the firing of pro-Iranian militias at the American embassy in Baghdad, have all prompted the U.S. Navy in recent days to make an unusual announcement.
The Navy said in an unconventional statement that a nuclear-powered submarine and dozens of Tomahawk cruise missiles had been sent to the Strait of Hormuz in the Persian Gulf. The Navy's statement said the submarine was sent out of "a commitment to allies in the region and a willingness to defend against any threat at any time." They also mentioned a name that she was accompanied by a pair of guided-missile boats.
The submarine sent to deliver the message to the Iranians is the Georgia. A nuclear-powered submarine that is 170 meters long and weighs over 17,000 tons. By comparison, an Israeli dolphin submarine is less than 2,000 tons.
The entrance of the giant submarine with about 150 crew members came 24 hours after the US secretary of state, Mike Pompeo,condemned another rocket attack on the international region in Iraq and warned of the consequences.https://platform.twitter.com/embed/index.html?dnt=false&embedId=twitter-widget-0&frame=false&hideCard=false&hideThread=false&id=1341684979852595201&lang=en&origin=https%3A%2F%2Fwww.mako.co.il%2Fpzm-military%2FArticle-b71a29faf1c8671026.htm&theme=light&widgetsVersion=ed20a2b%3A1601588405575&width=550px
There is no doubt that this is a forceful threat by the Americans to the Iranians. The Georgia can carry up to 154 Tomahawk cruise missiles each carrying a warhead weighing about half a ton to a range ranging from 1,300 to 1,700 kilometers, depending on the model's underspecies.
It's an accurate missile that's very difficult to intercept capable of carrying nuclear warheads. Another important point to note, this submarine can carry 66 operators from the elite Navy SEAL unit for both covert and noisy missions.
The American submarine didn't go in alone. Along with her, a pair of "Ticonderoga" missile ships also entered. Vessels threaten when each such ship has 120 Mk 41 missile launch compartments. From each one you can launch Tomahawk, Harpoon and more missiles like them there are dozens on board. As it seems the message aimed at the Iranians is sharp and clear.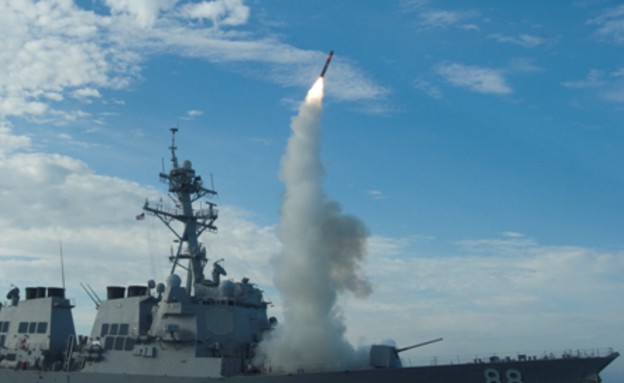 Explore posts in the same categories:
Uncategorized