Washington orders RT America to register as foreign agent by Monday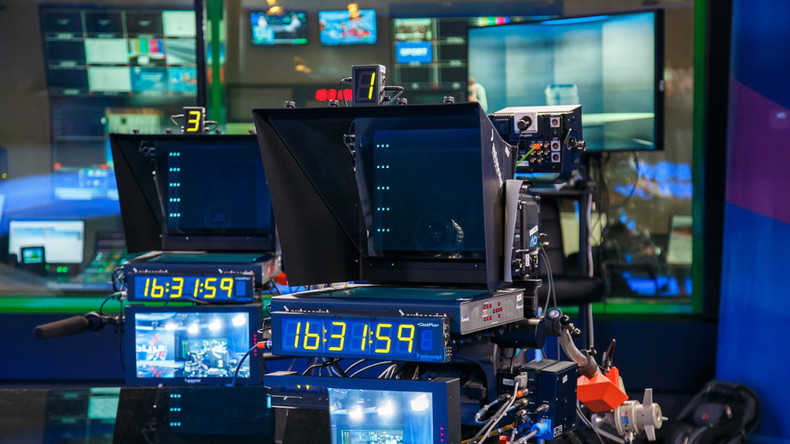 Washington will apply its Foreign Agents Registration Act to RT America, the channel has announced. The Department of Justice has given the broadcaster until Monday to register as a foreign agent, otherwise the channel's head faces arrest and its accounts could be frozen.
The piece of legislation was adopted in the US in 1938 to counter pro-Nazi agitation on US soil. Washington has made the decision to apply the act towards the company that supplies all services for RT America on its territory, including TV production and operations. Just over 400 entities are currently registered under the legislation, but it does not include a single media outlet.
In September, the DOJ sent a letter to the company, claiming it is obligated to register under the Foreign Agents Registration Act (FARA) due to the work it does for RT. The law demands the disclosure of the channel's confidential data, including the personal data of its staff. The move "will have serious legal consequences" and "compromise the safety of [RT] employees," the Russian Foreign Ministry previously explained.
RT's editor-in-chief, Margarita Simonyan, said on Thursday that the timeframe provided for the company by the DoJ is a "cannibalistic deadline." She previously said that the channel was being forced into "conditions in which we cannot work" in the US, and called Washington's demand an attempt to "drive [RT] out of the country."
Simonyan had said the decision put freedom of speech in the US under question. RT has been under pressure for showing the American audience "a different point of view," the editor-in-chief added.
READ MORE: Labeling RT a foreign agent amid 'witch hunt' in US may pose real threat to its staff – Moscow
Moscow earlier warned that the US move towards the Russian channel would trigger reciprocal measures in regards to American media working in Russia. "If someone starts to fight dirty, perverting the law by using it as a tool to eradicate the TV station, every move aimed against the Russian media outlet would be repaid in kind," Foreign Ministry spokeswoman Maria Zakharova said.
Explore posts in the same categories:
Uncategorized