White House: Trump and Putin Had 'Very Good' Conversation on Syria
BY: David Rutz
May 2, 2017 3:54 pm
Source: White House: Trump and Putin Had 'Very Good' Conversation on Syria
Putin looks tired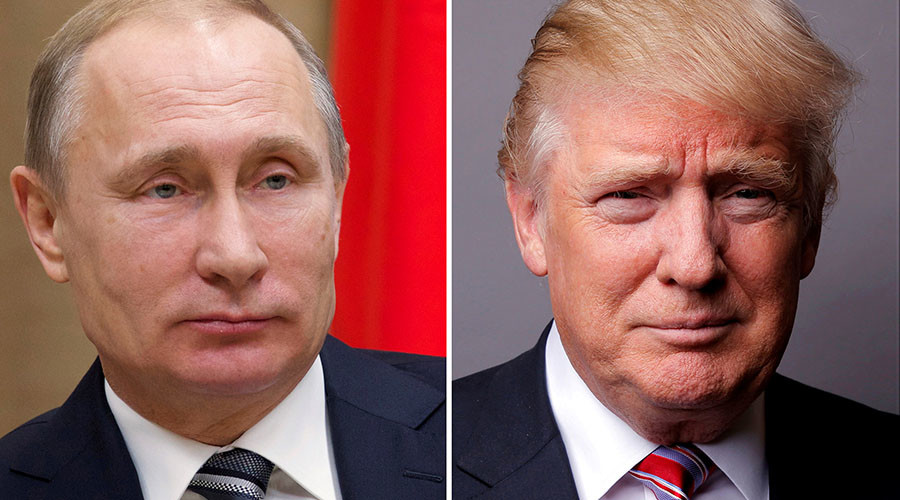 Russian President Vladimir Putin and U.S. President Donald Trump. © Reuters
AP
The White House released a statement that President Donald Trump and Russian President Vladimir Putin had a "very good" phone conversation on Tuesday about Syria.
It was their third conversation since Trump took office, and it marked their first talk since Putin criticized Trump's military strike last month against Syria, a Russian ally, in retaliation for the Assad regime killing more than 80 people with chemical weapons.
"President Trump and President Putin agreed that the suffering in Syria has gone on for far too long and that all parties must do all they can to end the violence," the statement said. "The conversation was a very good one, and included the discussion of safe, or de-escalation, zones to achieve lasting peace for humanitarian and many other reasons.  The United States will be sending a representative to the cease-fire talks in Astana, Kazakhstan on May 3-4."
The statement added that the pair discussed eradicating terrorism in the Middle East and how to resolve the "very dangerous situation in North Korea."
Trump's call w/ Putin focused on Syria, touched on North Korea pic.twitter.com/MflFlbXs06
Secretary of State Rex Tillerson met with his Russian counterpart Sergey Lavrov in April and acknowledged that relations between the two countries were at a "low point." Among the sticking points for the two nations are disagreements over Syria, Ukraine, and Russian meddling in the 2016 U.S. election.
Explore posts in the same categories:
Uncategorized